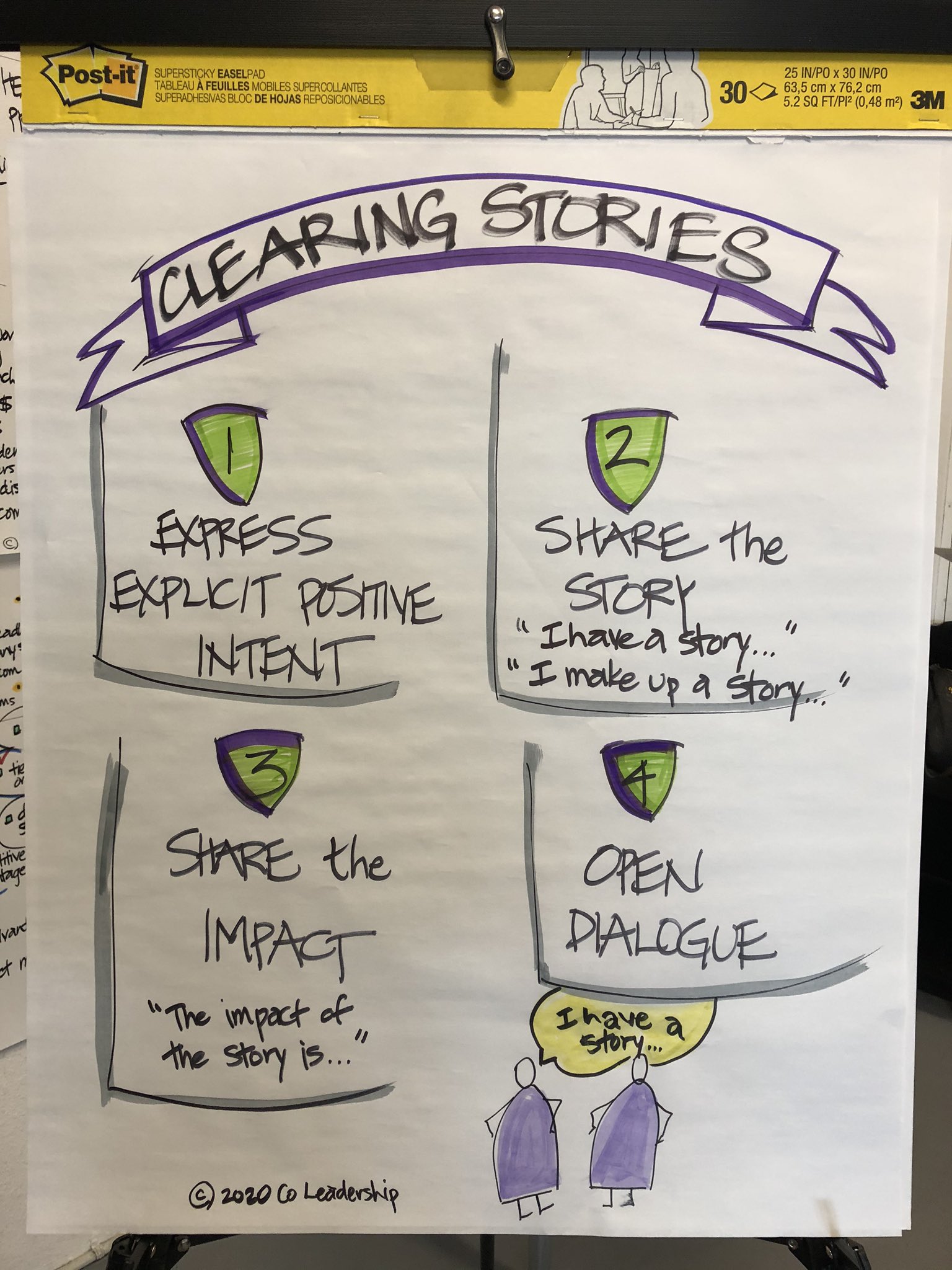 In February I took the building alignment workshop run by Co Leadership with my colleague (at the time) Beau. I had wanted to take one of Jean and Edmond's workshops for some time, and it did not disappoint; it was super helpful, going beyond the normal management 101 and more deeply into collaborating cross functionally.
Whilst they no longer insist on attendees going as a pair, it's strongly encouraged and almost everyone other attendee was with someone else from their company. The workshop consisted of four pieces:
Discovery conversations – discover what's important to people around you.
Design alliance – explicitly design around what's important in your working relationships.
Co-lead model – creatively find shared alignment.
Clearing stories – clearing what's in the way of a stronger working relationship.
Discovery Conversations
This was the basics of coaching, asking open ended questions, powerful questions that dig into what's underneath, and the value of reflecting back to someone what you notice.
Design Alliance
Deciding how you want to work together. This reframes the typical discussion to one that prioritizes understanding each other, so that agreement is more straightforward. Four steps:
Share an explicit positive intent.
Share what's important – a two(+)-way discovery conversation.
Find the shared alignment.
Create an action plan: What do you want to do?
Co-lead Model
A process / model for figuring out how to build alignment when you're not sure where to start. 
Current situation – what is it?
Outcome – what is the outcome you want?
Leverage points – who are the stakeholders, what is important to them? (Fears / dreams, pain points and obstacles).
Expand – creatively expand your options.
Align – what is a no brainer proposal for your stakeholders.
Do – what do you want to do?
Clearing Stories
A way to articulate the hidden assumptions that we often have but that we don't voice. This was my favourite part of the day, and one of the things that I think is most applicable to life as well. A four step process:
Express explicit positive intent.
Share the story ("I have a story that…")
Share the impact ("The impact of the story is…")
Open dialogue.
Overall
Whilst the models are helpful in and of themselves, the real value was in the facilitated discussion and examples from Jean and Edmond, who are both excellent facilitators. Even though Beau and I had already worked super closely together and already had a good relationship, it was interesting what surfaced and the discussions it framed for us. I really learned a lot, enjoyed it, found it worthwhile, and strongly recommend it to anyone in an engineering, product or design leadership role.
Really excited that this workshop has been reimagined in a remote edition, and includes an interview with me! You can read more about the course and register on the Co-Leadership website.